The Princes had a science project to do. Her class was studying sound, and she was supposed to make a musical instrument. She wanted to make a guitar. Her initial idea was to use a paper towel tube and rubber bands to make her guitar with. Well, the hubby was having none of that. He started drawing out an idea for her project Saturday night and finished it up Sunday morning. When I saw his drawing and ideas, I reminded him that she's in second grade, and that she's supposed to do the work. No problem, he said. She's going to do the work. She's just going to do it with close supervision. When he told her his plan, she was very excited. Throughout the day, he had me come out and take pictures of her using different tools and her progress in general.

Here they are getting ready to work.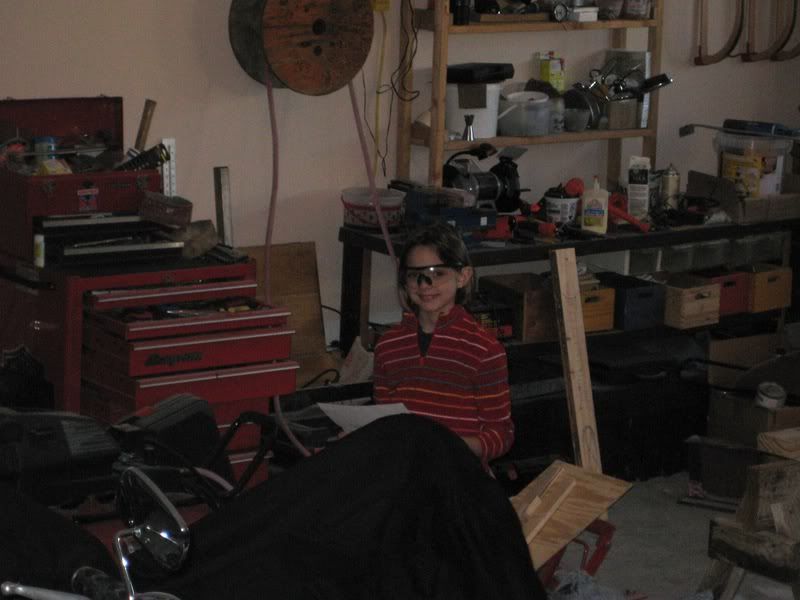 Using the miter saw...we found out later this was her favorite tool. Hubby said he had to keep after her because she got a little happy with it the more they used it.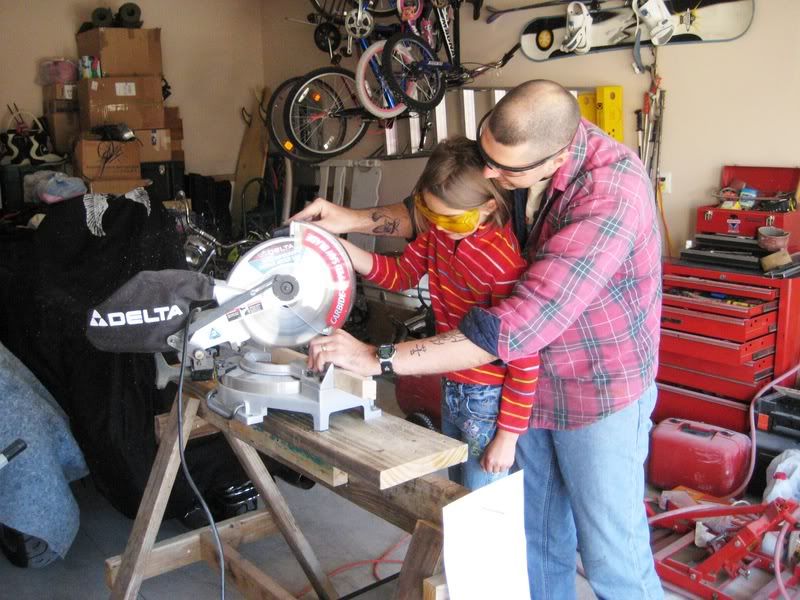 Using the drill...with a little less hands-on supervision. Check out daddy's proud face!

Showing Mom how the dowels will work to serve as tuners.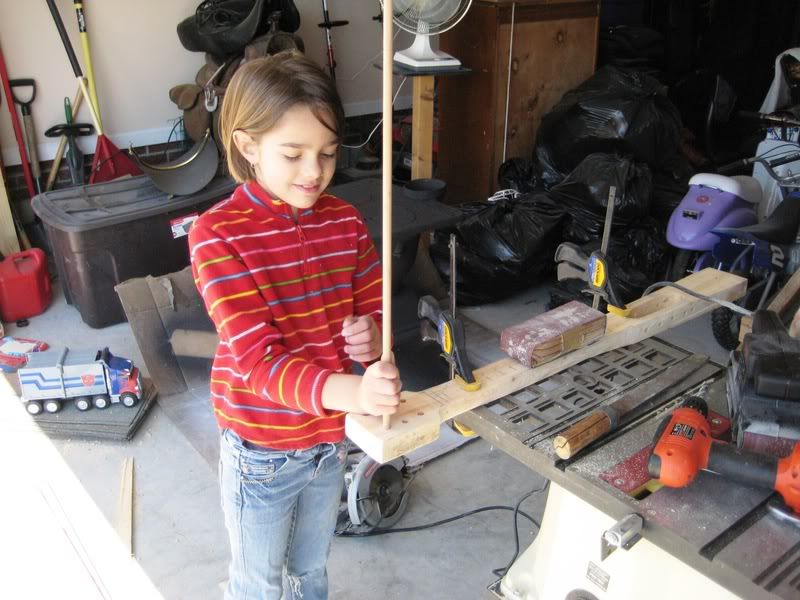 Chiseling out the frets.

Sanding down another piece and tacking it together:

And the finished product! She's so proud!